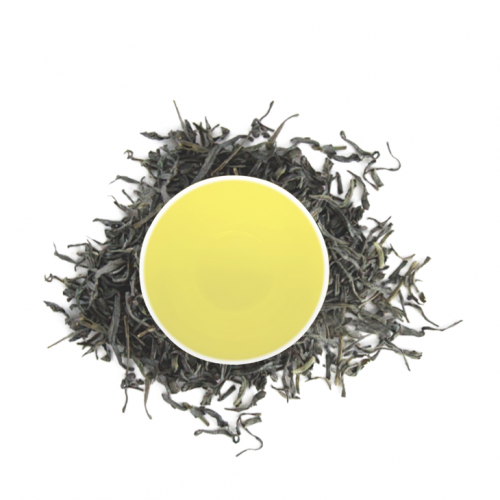 Now, we are locked down and the world is on a pandemic. If you wish to experience the spring this year at this time. We're sharing some loose leaf teas to prepare you for Spring Season Sale. Perfecting these teas is also a great way to have some tasty fun with your extra time at home with friends and family and experience this spring season with the feel.
Take a cup of premium tea to by-pass this though time, which is the perfect transitional drink for spring and it will open up a world of flavor you may never have experienced before in tea. Here are 5 premium flavorful tea combo packs teas for you only at $ 59.82.
Product Ingredient:
White Green
How White Green Tea is specialized than other teas:
Immature tea bush leaves are plucked fresh and the tea leaves are wiped away by air-drying, solar-dry white tea beverage itself is not white or colorless but rather has a slightly yellow or very pale yellow color with the smoother, gentler and almost sweet taste.
It contains a high quantity of antioxidants, polyphenols, flavonoids, and tannins. Such nutritional benefits affect our health and wellbeing positively. It protects the body from certain diseases and to reduce the risk of cancer and cardiovascular diseases. It also has natural antibacterial properties, that help to lose weight, and may reduce bad cholesterol.
Additional Benefits:
1. It helps to reduce the chances of Kidney failure.
2. It helps enhance kidney muscles.
Preparation Tips:
Boil For 3-5 Minutes At 180-200 Degrees Fahrenheit
Origin:
Guangdong Province
Quantity:
100 Grams
Grams To Cups:
Avg 45-50 Tea Cups.
2-3 Grams To Make A Cup, Depends On Cup Size.
Caffeine Content:
No
Tea Consumption Time:
Throughout The Day After Meals At Minimum
Shelf-Life:
No Expiry, Older The Tea Gets The Better It Is.
Special Note:
Who can take this tea?
Everyone who loves tasting a wide variety of teas can also have this tea consumed. It doesn't mean that only people with certain health problems should intake it. You can always have too much of a good thing in a single thing, tea is a healthy choice for the vast majority of healthy adults. Tea is delicious. It has been consumed and developed over thousands of years and now there are thousands, tens of thousands of possible varieties.
"In general, those who drink green tea regularly are healthier than those who do not; it is very safe to drink. Enjoy every cup of tea by claiming those health benefits as an additional one.
Gentler Sweet Flavor White Green Tea